We connect with the public and find our concept linked to the attribute that only Clorets has: It gives you the encouragement to speak from the front.
Clorets launches a new concept of communication in Latin America, accompanied by an innovation product that falls into the category of mints and a new image that seeks to refresh the identity of the brand inside and outside the shelf.
Roles:
 Art direction and creative.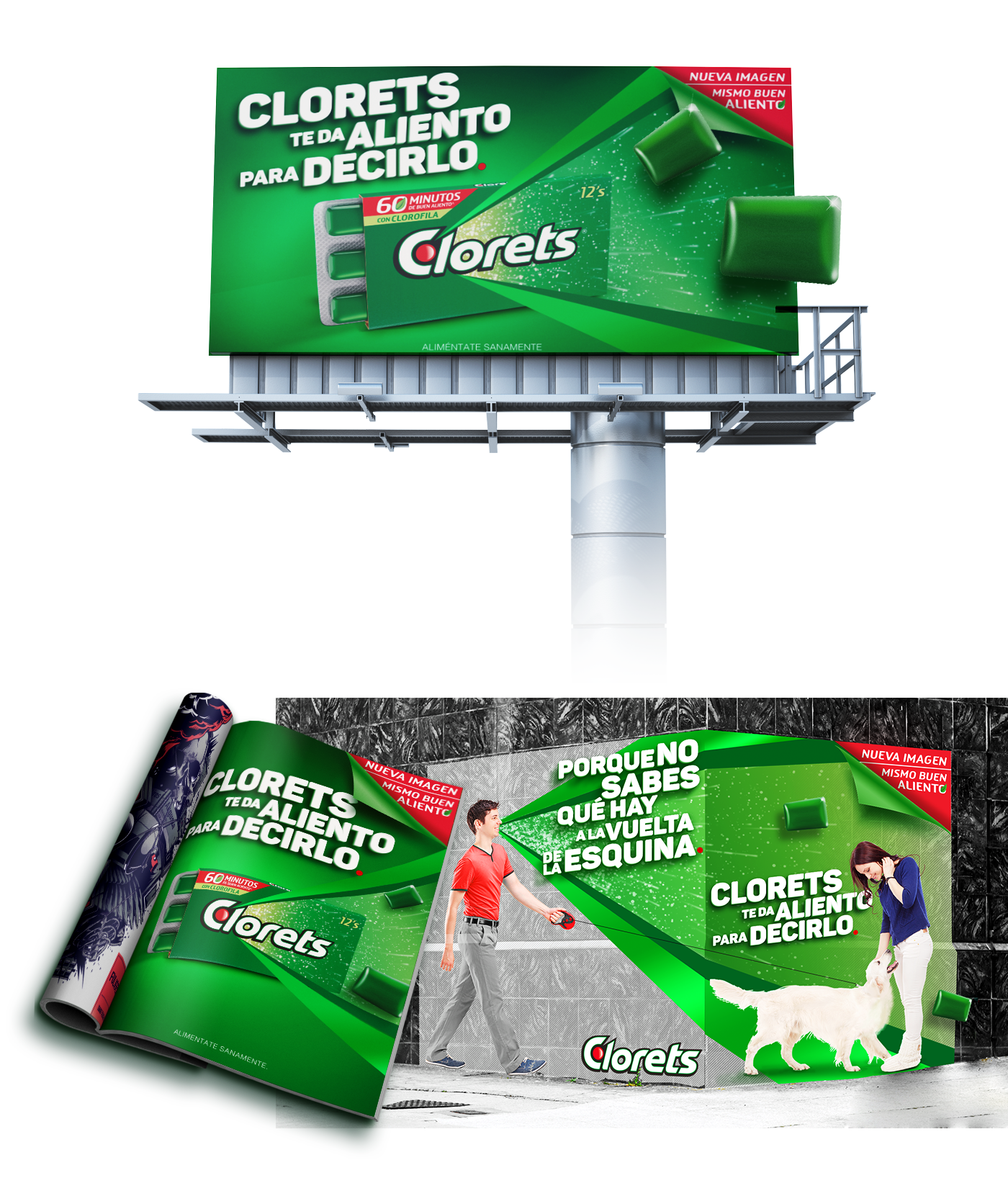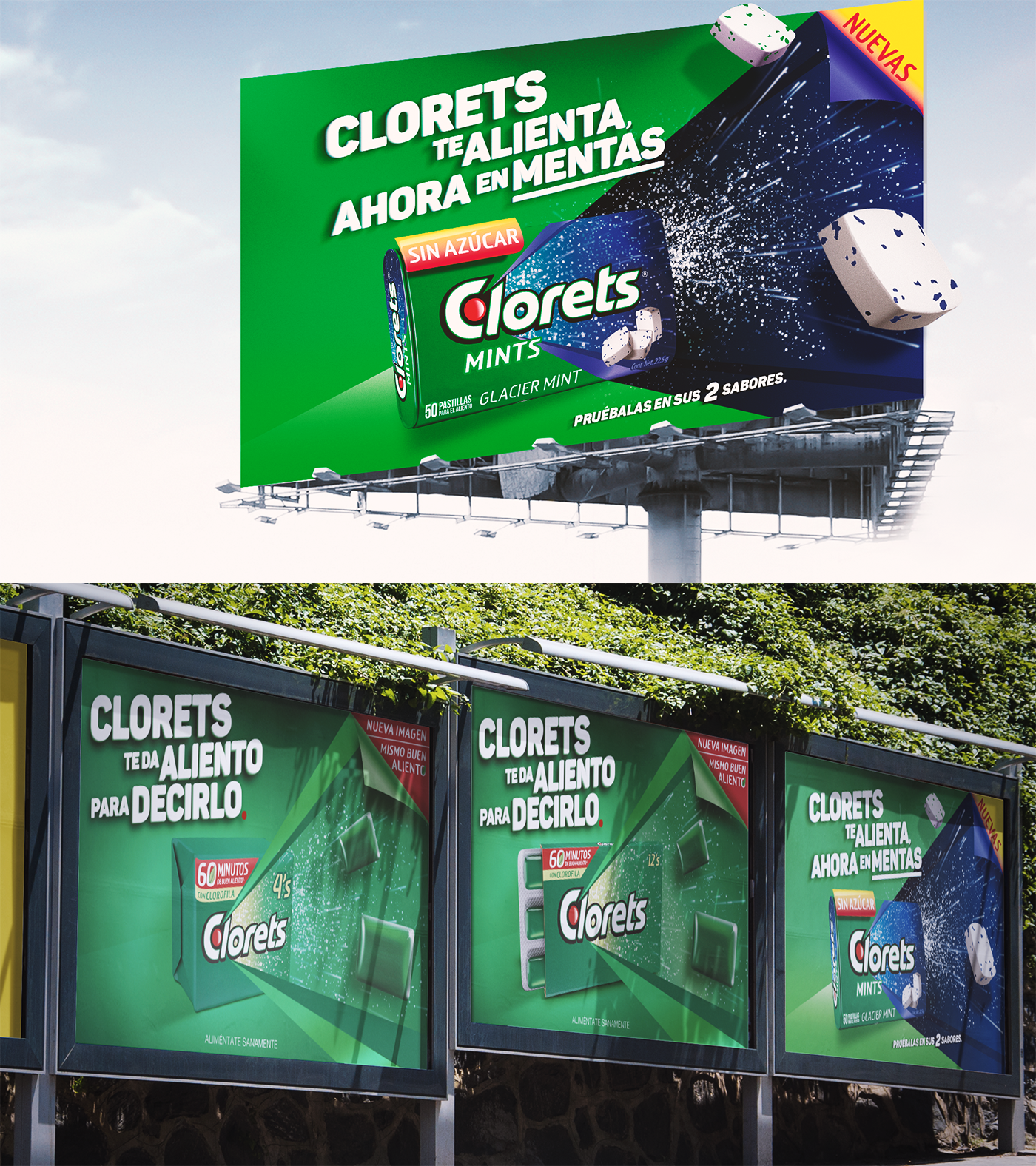 ©ISOBAR ( BEFORE FLOCK)
Client: Mondeléz México| Marketing Director: Luis Lazcano
ECD: Paola Figueroa Aka. Patola | CD: Rafael Muguiro| PM: Adrián Pastrana | KAM: Aranza Garcia P.
CW: Rafael Muguiro| AD: Noé Segovia | AV Production: Madrefoca
Role:
Creative and art direction